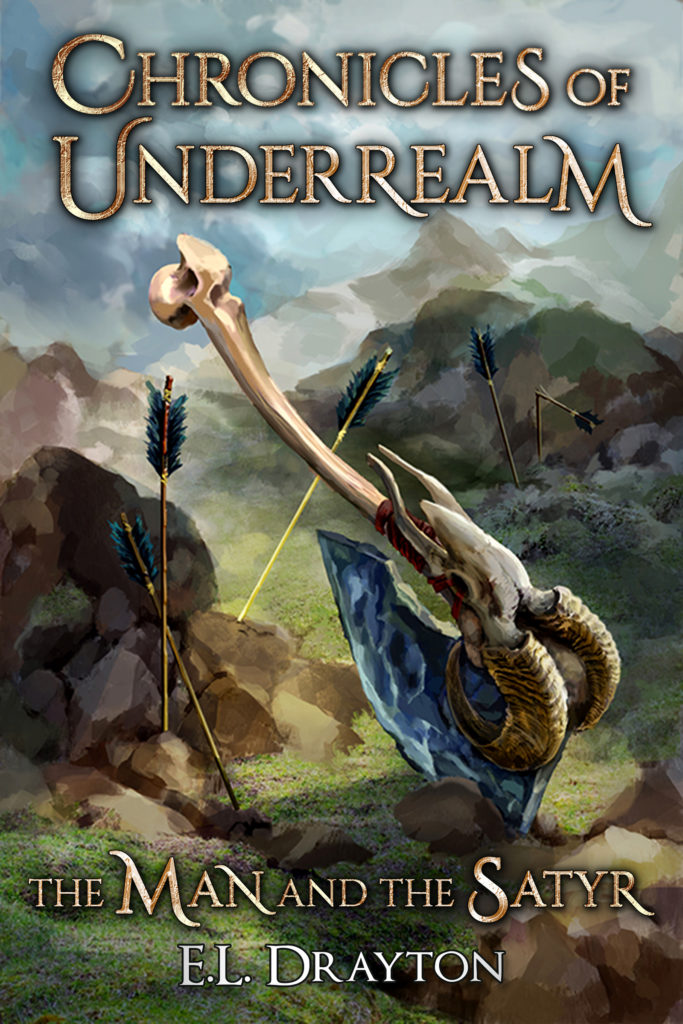 A creature of the mountains. A grizzled ranger. Even ancient enemies can form a star-crossed friendship.
A short story of the world of Underrealm.
The satyr Tiglak has been sneaking away from his tribe to listen to the tales of a human named Albern. It's a crime for which he could be killed, yet he can't seem to help himself.
But his once-best friend Gragas has begun to suspect Tiglak's behavior. And Gragas has been telling tales of whispers in his mind from a mysterious figure called "The Lord"—whispers that give him all too much information about Tiglak's secret doings.
As his murderous former ally closes in on the human who has given him so much, Tiglak alone must decide whether to remain loyal to his people or to sacrifice everything to save a human—and find a way to tell his own story for the first time.
The Chronicles of Underrealm are short stories set in the world of the Nightblade Epic, the Academy Journals, and more, and are perfect for true fans. They can be read in any order.
THIS NEVER-BEFORE-TOLD UNDERREALM SHORT STORY IS UNLIKE ANY YOU'VE READ BEFORE. GET IT NOW.
A STELLAR RANGE OF FANTASY AUTHORS. ELEVEN STORIES YOU WON'T FIND ANYWHERE ELSE.
The world of Underrealm has become a new landmark in epic fantasy, with legions of avid readers hungering for more.
Contained within these pages are the first eleven Chronicles of Underrealm, short stories penned in this expansive world. Written by a wide array of incredible authors, these tales will reveal secrets of Underrealm that avid readers won't find anywhere else—and introduce new arrivals to a world that's every bit as intricate and interesting as our own.
Consider this your first step into your favorite new fantasy world.
The fantasy stories of Underrealm have topped the bestseller charts again and again, and are hailed among the best new sword and sorcery tales in years.
JOIN MORE THAN 100,000 READERS WORLDWIDE AS THE WORLD OF UNDERREALM CONTINUES TO GROW